Choosing Right Domain Name
Posted by:
Admin
Tags:
Domain Name, Small Business, Right
Posted date:
22-09-2021

How To Choose The Right Domain Name For Your Small Business!
Why it pays to put some thought into your domain name.
When you choose a domain name, it should be a carefully thought out process. If you rush into this and decide later that you would like to change your domain name, it can lead to a time-consuming process. The domain name for your business will not be the only reason for its success, but it plays a very important factor.
A memorable and niche name will set your company apart from other companies on the internet and make it easier for customers to return, just like a good marketing strategy.
Just like the name of your business, the best domain name will give potential customers a good idea of the services the company provides or the products it sells.
It will be easier to find if new customers are searching for a specific product and it's included in your domain name.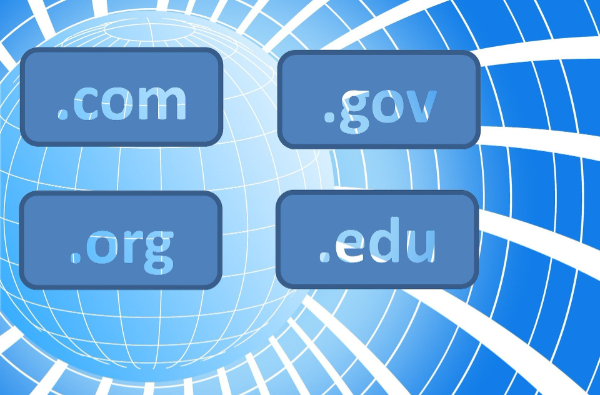 For example, good quality domains that match the exact keywords that customers may use to find the website they are looking for are more likely to have increased sales due to them being sure your website is exactly what they are looking for.

It's important that when you create your domain name, it is memorable. There are over 350 million domain names worldwide, so how will your new domain name stand out from your competitors?
Why is a Domain Name important?
A domain name adds credibility to your business. No matter how new your business is, you want to look professional. A good domain name will be the first step to this. A free web-hosting site or ISP's are something to avoid; your URL will end up having unnecessary hyphens, dashes and domain extensions; this will often deter customers due to the many unsafe websites that have a similar format.
As a small business, it's important that new customers trust your sites, have a sense of safety and think you are deserving of their money. If you opt into a free domain name instead of paying a fee for a good name, what's to say you will put more effort into your services?

A domain name will support your brand and increase awareness of your business; customers are more likely to spread the word if your domain name is easy to remember and if your domain name matches your company name.
To conclude, a perfect domain name goes a long way and plays a massive part in building a reputable business with a good image. Following the correct steps and using good tools to chose a good domain name will eventually result in higher website traffic and an increased number of sales or orders for your service.
What makes a good domain name?
Good ideas to keep in mind when creating a domain name for your business is to keep it short, and you want to make sure it is easy to type.
A domain name is simply your digital address, and it's how users will find you online. Using abbreviations or slang can make your domain name hard to remember or easy to spell wrong.
A short, catchy name will stick in the customers head and allow them to find you quicker.
Sometimes it pays to stick to the basics; nowadays, many new domain name extensions can make it difficult for customers to trust.
Sure, tech-savvy customers might be able to tell the difference, but the not so clued up customers will most likely stick with the '.com' domain name instead of the'.org' or '.net' etc.
Dot-com domains are the most memorable and simple; take advantage of this. Most phones and tablets now also have dot-com shortcut buttons when searching for a businesses website.

Using keywords in your domain name is most likely to bring SEO and more traffic to your website; not only will it be telling the visitors what your business is about, but keywords could also get higher rankings on Google.
Finding a perfect name using keywords can be difficult as there's a high chance it's already existing; this is when you will need to be creative and combine other keywords to separate your domain from the rest.

Some things to avoid are numbers and hyphens; readers can confuse '3' for 'three' or vice versa when telling them your domain face to face; hyphens can be easily missed or mistaken for something else, so it is best to leave these out completely.
When choosing a domain name, keep it short as sweet. A long domain name won't be as memorable and will be harder to get correct.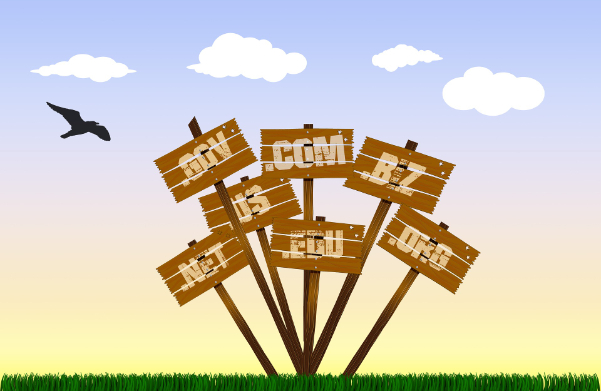 The recommended maximum number of characters is about 15.
Brandable domain names
A brandable domain name has a track record of bringing in a good amount of website traffic; an example of this would be (your business name).com. At this time, you might think it's risky because your brand is a new small business, but companies such as amazon.com all had to start somewhere.
Research is one of the key elements that can't be missed, and it's vital that the name you have decided on is not already trademarked or copyrighted. To check if another registered business is using your name, perform a trademark search. Here, you will see any similar or the exact same names as your domain name.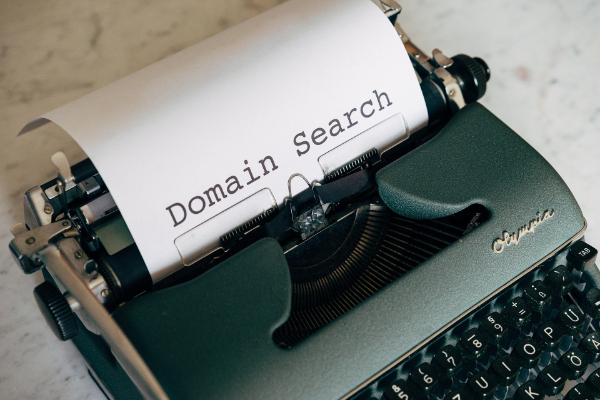 If you find any matches, stay clear of this domain name altogether; even if the names are similar, there could be severe legal implications and some hefty costs.
If you have your heart set on a specific domain name, there are search engines online that find similar names available to you. Domain names sell fast, so you must secure your domain name as soon as you're sure about it.
Your domain name may have been taken previously by somebody hoping to sell it in the future.
You'll know this if the website has no information; if this is the case, it's always worth contacting the owner of the domain name to see if they are willing to sell within your price range. If you do this, it's important to consider that this domain name will have history.
This could go in your favour if it was a reputable brand or frequently visited website, but it can be disastrous if used for anything sketchy. For example, domain names previously used for gambling, spam or something related to this could be banned or be at risk of being banned in the future.
To try and combat this, do a google search for the domain name; if you find the website, that's a good sign, the website hasn't been banned, also do some research to see if there is any bad press or comments associated with this domain name. There are currently websites that allow you to enter the domain name and possibly see the website's history and how far it dates back.
Now you have carefully chosen out your domain name, it's time to register it; luckily, this is a simple and cheap process and can be completed within a few minutes.
Choose a domain registrar or web hosting provider; this is where you will buy the domain from; some basic features that will be valuable to you are email forwarding and DNS management, so look out for these.

Don't just choose the first provider you find, do some research to compare prices, renewal rates and add-ons, your goal is to find the best value for money long term.

Once you have completed the payment and registration, you now have a registered domain name.
This can be available to use for anywhere between 1-10 years; an important tip would be to check your emails to verify the domain ownership and provide the link to the website on the company's social media.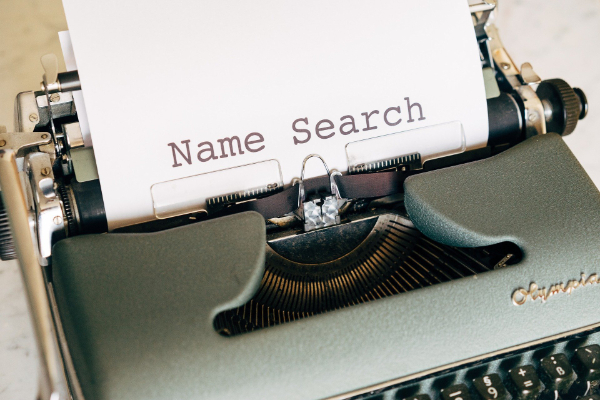 To protect and build your brand even further, some helpful tips would be to purchase multiple domain extensions for multiple misspelt versions of your main domain name. Doing this brings more traffic to your website from customers who spell the domain name wrong. It will also prevent competitors from registering similar names to steal some of your website traffic and divert customers to their website.