Effective Ways To Build Your Online Presence
Posted by:
Admin
Tags:
Posted date:
23-11-2021
What is meant by Online Presence?
One may define an online presence in 2021 as a brand's relevance and reputation within the online community they are selling to. It's also a measure of how easy it is for customers, web directories, and clients to find your company or brand through a simple web search. For example, a brand with a significant presence online will have a business website and several social media accounts that directly target their desired audience. They will be active on these accounts often and perhaps even employ a social media manager to promote their products consistently and introduce enticing lures like keywords, trending hashtags, giveaways, and competitions to garner a wider audience.
Many businesses and brands on social media target younger audiences online by making accounts that cater to their interests, such as Snapchat or Tiktok.

Some even take part in viral trends or memes, making their brand appear more relatable.

It is a fantastic way to increase your brand's awareness and develop a sparkling reputation, providing excellent exposure for your services or products.
Marketing strategies present themselves to us in many different ways, but your first thought should be to curate a website for customers online.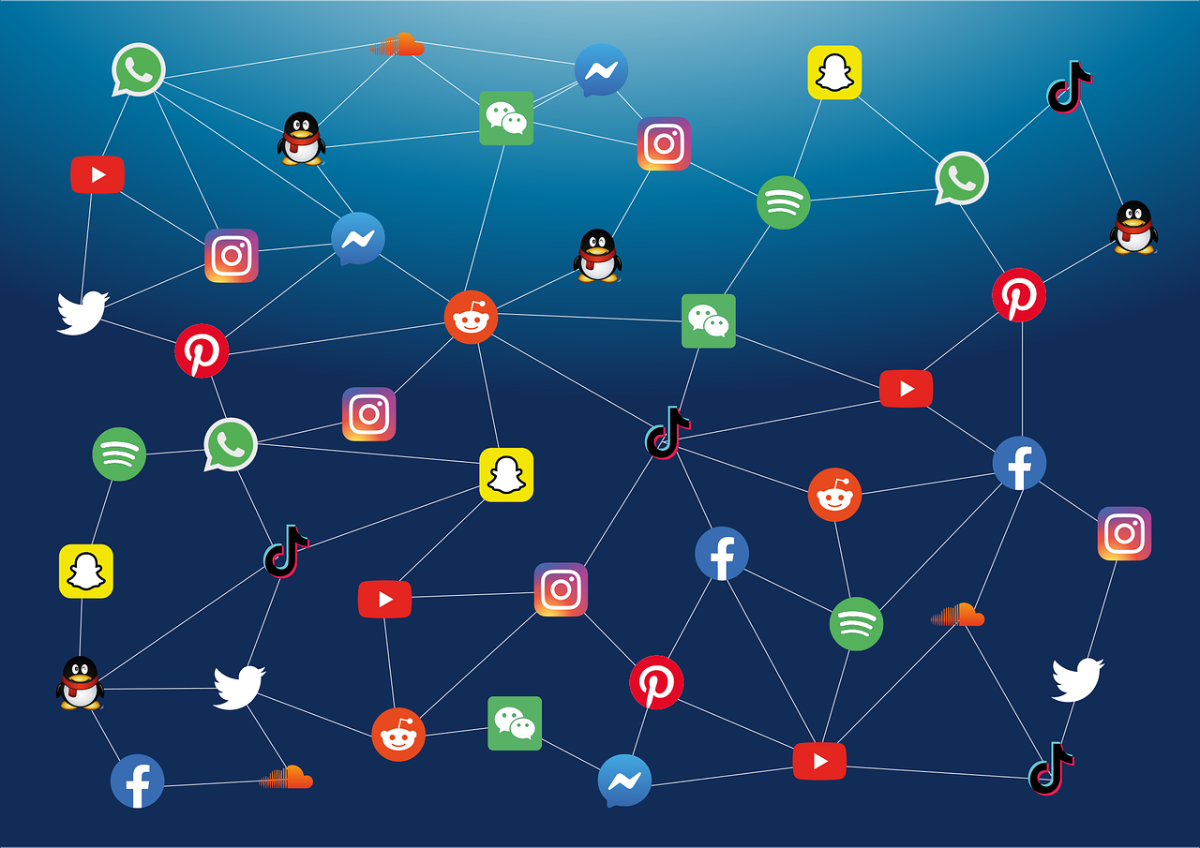 Why You Should Have a Website
It is essential to make a website for your company, especially if you are selling products, as it's likely to get the awareness of your stock out to a broader audience. Having a website allows people to browse or even purchase your items online. Whether you sell online or in-store, your audience can get to grips with the products and search up the location or mobile contact details, should they require them.

For this reason, your website must display these necessary details for all your current and future local business clients and shoppers: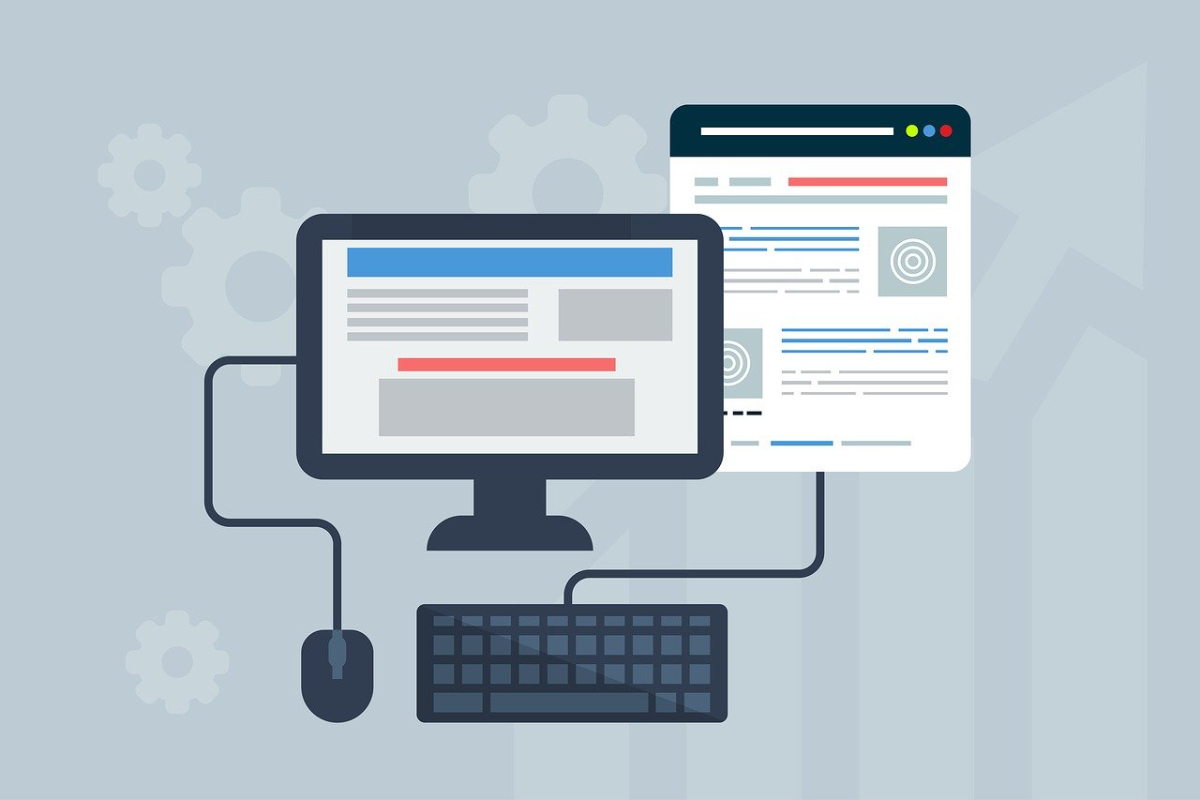 All the hours that you are open and closed

Your exact location or the location of you companies other stores around the surrounding areas or country
The prices of your products
The services you provide and the products you sell
The benefits of the services and products
The history of your company so that customers and clients can assess your reliability
Ensuring you have a website with straightforward, understandable pages of valuable content and a striking website design will make it far easier for clients, contractors and traders to do business online with you. It must be mobile-friendly to look at or search up when people are out and about.
Ways to Improve Your Online Presence
One of the best ways to garner a presence online is by establishing and growing an email list. Email lists allow small businesses to engage actively with existing and potential consumers daily, weekly and monthly. Email marketing is beneficial and feels personal for each customer that signs up to your schedule or newsletter.

You can successfully create gated content; this means that customers and site users have to sign-up to your list to receive certain types of high-quality information. It may enhance user experience, as there is an element of exclusivity. Another one of our tips that you may wish to take up is using a CTA (Call-To-Action), which ultimately helps promote your company's newsletters/email listings.

With an email list, you can use your CMS tools (Content Management System), and this will assist you in creating slide-in CTA's, pop-ups and forms.

The online algorithms change every day, even at intervals throughout the day; this is why local SEO (Search Engine Optimisation) is an excellent tactic that many companies utilise to build a dominant, strong online presence.

One of the initial steps is to ensure that your brand name and advertisements appear whenever people or potential customers search online. To do so, you have to master SEO and get familiar with the local searches. There are two main categories available; on-site SEO and off-site SEO.

On-site SEO: This focuses heavily on the content on your site. For further engagement and clicks, you'll want to include internal and external links, research keywords that fit into your field of work and use them as much as possible in the content. Aim for the content to be educational, providing your target audience with lots of new knowledge that answers all queries and questions.
Off-site SEO: This refers to the technical aspects of your company sites and social media accounts. Ensure that all your sites and accounts have been correctly set up. Have simple URL's that are recognisable to your demographic, and make sure the site and all digital elements can load quickly so that viewers don't lose interest or grow frustrated. Off-site SEO also allows you to curate a sense of credibility through the use of backlinks.

The goal of business owners and employees is to make a substantial amount of money to continue making valuable products for the public. However, before you begin to make plenty of money, you should create as much real value as possible, aiming to be customer-centric and focus on the requirements of your current and future clients.

The first way you can curate some value is through providing your audience with free content online that is educational and useful.

Craft a list of all the customer's motivations and pain points and look closely at the buyer persona of your items.

It's best to base the information on your site on what would best help your business clients and customers.

Pose questions that you aim to respond to, guest post, reply to customer comments on various platforms, and have some members of your team appear on a podcast if possible. Aim to give advice and answer all customers questions; the more friendly, helpful and approachable your business appears, the more online engagement you will receive overtime.

It is vital that whilst you have these accounts and websites, you must strive to be as active on them as possible so that your audience continues keeping up with your endeavours as a brand. Try to engage in industry news, trending topics or even aspects of pop culture if your demographic resides within those interests or fanbases.

An example of this may be conversations in your industry about famous brands or traders. Your social media managers may even want to respond to big stars that tweet about big things related to them or your industry.
In this instance, if Ryan Reynolds tweeted how much he loves ice cream, your humble ice cream or dairy company might want to respond to the tweet engagingly. The celebrity themselves may not respond, but many fans of his would note your reply, and it may encourage them to try out your product.

The key is to post as much engaging content as possible so that you can achieve some traction. Creating website traffic on customers timelines isn't ideal, so do ensure your posts are well balanced.

After building and curating the perfect online presence that's engaging and targets all the right people, you must then look at the search engine results you've garnered and analyse the data. We highly recommend testing out your digital marketing strategies beforehand so that you can discover what works well with audiences and which methods fail.

You can do this by deciding on the metrics that you're going to be using. You may be working on the company SEO, and therefore, the best way to analyse traction is by tracking the search results that come up on Yahoo, Bing, and Google.
Suppose you're building some expansive email marketing list; you'll want to access the number of subscribers and the brief personal details that you are prescribed when they sign-up.
It will also be helpful to look at the open and click-through ratings; if the number of people signing up differs significantly from the open and click-through rates, your website and social media may not be as engaging in its web design.
Doing these analysis checks lets you find out what about your sites or socials makes people tick and what turns them off completely.

Once you've garnered a significant audience on your target demographics central platform, there's never any harm in establishing your brand elsewhere to gain more traction.
When new websites or social media applications emerge onto the scene, ensure that you adopt them as soon as possible. There are many advantages to being an early adopter of new forums; it lets your audience know that your company is up-to-date and not phasing out any time soon.

When you adopt new apps for your brand, there's immediately less competition, allowing you to garner a demographic and make content much faster than your competitors. Another benefit is that many websites or apps tend to begin free and, as it is brand-new, there will be high engagement rates. The more people that use the site or app, potential customers will view the more your content.

Social media is essential in the modern world. In 2019, statistics showed that are approximately 3.2 billion people globally that frequently use social media. It is a valuable tool that will help your company expand and reach a broader or more niche demographic depending on the audience's platforms.

A presence on social media puts plenty of trust in your existing prospects and customers; many onlookers feel that if a company doesn't have accessible social media, they lose all interest and trust, failing to believe whether or not the business exists.

Social media helps companies across the UK and worldwide build their credibility and showcase their services to clients and customers on a broader scale. Many past customers may post their reviews of your brand, so this may be one of the first places other contractors or potential buyers may look to see what reputation you've garnered and what the public opinion is.

You must have a website. Besides social media, your company website will be the first place customers turn to learn more about your mobile contact details, services, products and history.
Your website is where you can play the most with various quality mediums to display your business's values and mission, whether it be through the use of colours, text, images, videos, and fonts.
You can utilise many sites to make your sites, for example, WordPress, Squarespace, Wix and HubSpot.

The more content you pump out for your followers to see, the more opportunities you'll garner to appear on people's timelines throughout the day.

Strategize carefully which sites and engines you'd like your company to begin showing up in. Do you think your customers would like to see your content on Instagram, Facebook, Twitter, LinkedIn, Etsy, Pinterest, YouTube, Goodreads, Amazon? Make these decisions based on whereabouts you think your customers will be most active.

Your first page or posts might be about the products you sell, a recent service your team completed, or perhaps promoting a company event that will introduce the area or online customers to your brand.

Building your presence online is much like the process of building your brand. You may want to personify the brand by creating a figure or perhaps even a memorable mascot that many of your customers or clients can identify your brand with.
An example of a brand that did this successfully is The Skimm, a daily newsletter founded in 2012. Their persona was 'The Skimm Girl,' she was known as the personification of their brand; readers got to know her age, job, sense of humour, alongside her likes and dislikes.

A tactic like this can be challenging to pull off; however, with a dedicated team or social media manager, you can target your audience and connect with them by presenting your business's values and missions in new ways. It also makes your brand and presence memorable.

One of the most obvious ways to build an online presence for yourself and your company is to advertise on social media to increase brand awareness. There's always a chance that browsers may display your AD's within the top or trending search results, and that's an excellent way to increase your brand's visibility online.

You may advertise your business on a wide range of search engines such as Bing, Google and Yahoo, and you can even promote your products on various social media sites. Youtube, Instagram and Facebook are two of the most significant websites to target users with different brand ads.

To stay active within the online community, it is essential to engage publically with famous figures and influencers in your field or specific niche. For example, suppose your niche field is selling handmade clothing or beauty products.
You'll want to search on Instagram or Youtube for a stylist or beauty influencer with an impressive audience and wear clothes of a similar style or have a makeup or skincare routine identical to the products you sell. They may post in the items you send to them for a small price, and you're guaranteed to garner some sales this way!

Your customers and followers will constantly search for honest reviews of products, so the key is to send items from your stock to an influencer with good background and that reviews honestly. The more influential people talk about and display your brand products on their platforms, the more often you'll appear on social media.

When building your online presence, it's never frowned upon to be a little competitive.
It's 100% okay to research what your competitors are doing and discuss with your teams during meetings the most effective strategies and whether or not your company should adopt them for yourself.

Developing close industry relationships will be great for your brand. It is not just suitable for your local network, but it will increase your online presence. For example, politely emailing, chatting or tweeting brands in the same industry will eventually connect.
Once you've started developing relationships with podcasters, influencers or blog writers, they may feature you as a guest or shout out your brand in their content. You'll show up online more frequently and draw in audiences of similar brands.

To be the most visible online and garner the best reputation and appeal, you need to think about your target audience and decipher the types of sites and apps they are most likely to be present on.

The key is to invest the most energy and content on the platform that most suits your customers and business clients; only then can you truly begin to branch out.

For example, if you discover that your demographic is varied - of many ages, genders, etc. You may want to tackle the broader forms of social media like Twitter, Facebook, and Instagram before transitioning into other niche audience platforms like Snapchat, TikTok, etc.
However, if more of your audience is present on Instagram, you or your SM manager should invest more time into Instagram. Ensure that you are active on the chosen platform, and that way, you're more likely to build your clientele and audience.

Finally, beginning to build and boost your presence online comes with tactics that you may find tedious. Automating part of your process will take a fraction of the tediousness away from tasks while ensuring your system runs much smoother.
You or your social media manager can schedule specific or vital content to go live on your profile or CMS at any time during the day or business week. For example, if you are launching a brand product or collection and don't want to forget about it, you can set the post or tweet to send whenever you need it automatically.

Automated socials or websites can also all you curate the content of your customers and business clients. That way, you can ensure that you constantly provide valuable long term resources that link them to products on their mobile devices that would interest them or that audience most without curating brand-new content.

Automated emails are another fantastic way of ridding yourself of the tedious practices that can take away from your actual work life. Plan all your emails and online content marketing newsletters well in advance, ensuring you set up any necessary sign-up forms that show up immediately.

Are you ready to buy a domain name?