The Most Expensive Domain Names
Posted by:
Admin
Tags:
Expensive, Domain Names, Domain
Posted date:
22-09-2021
What domain names sell best?
Given the sheer amount and wide variety of niche domain names out there on the internet, finding the ones that have fetched the highest prices is not easy. Insurance, business, and travel companies are among those with the most expensive domain names ever sold, showing just how varied these prices can be depending on the industries they relate to.

Can I make money selling domain names?
The importance of companies being online cannot be understated, meaning that people will often pay hefty prices to get the perfect domain name for their website. Some have made significant sums of money selling domain names, even reaching millionaire status, but how do they do this?
If you want to start selling domain names for websites, there are one of two things you are going to need - luck or patience.
Those who have bought domain names early while they are still cheap can then wait for them to become more valuable, just like investments, before selling them to the highest bidder.
But what are the most expensive domain names?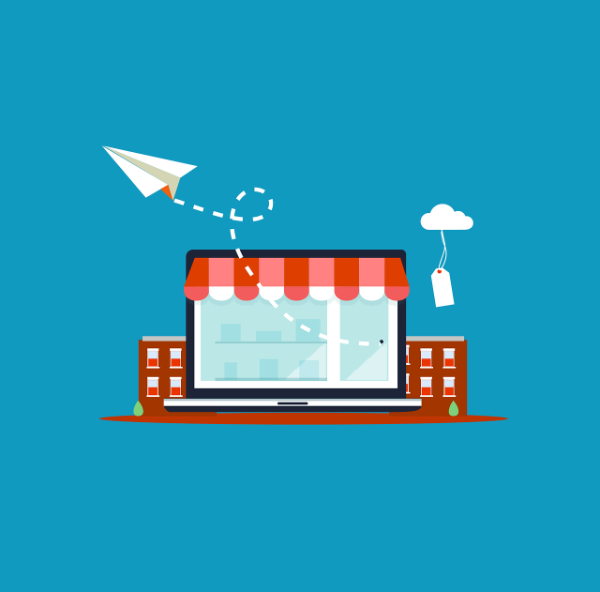 Top 10 Domain Name Sales of All Time
The business.com domain name was first sold in 1999, going for $7.5 million, making it one of the most significant domain sales in history. However, just eight years later, in 2007, it would fetch a price that makes it the most expensive domain name ever bought to date.
The New York Times and Dow Jones attempted to buy the domain after its initial 1999 sale, sending its price tag through the roof. It was eventually sold to RH Donnelly for a shocking $345 million. However, the prestigious domain didn't bring them much luck, as the company went bankrupt shortly after the purchase.
LasVegas.com was sold in 2005 bought by VEGAS.com, LLC. The idea behind this sale was for the Las Vegas-based travel agency to direct all online traffic towards their business.
The huge $90 million price tag has enshrined it as one of the most significant domain sales ever made. The seller, Stephens Media, offered the domain for an initial premium of $12 million, with the remaining amount payable until 2040.
This domain was purchased along with several other insurance-related names by QuinStreet in 2010. In just over a year, the company had bought up some of the most expensive domains in the business, culminating in this impressive $49.7 million purchase.
The carinsurance.com domain was already experiencing a large amount of online traffic when purchased, only serving to boost QuinStreet's dominance in the online insurance market, just at the time when online retail began to expand.
Another significant purchase from QuinStreet, the third most expensive domain ever bought, is insurance.com for a whopping $35.6 million. It was purchased during the same 2010 spending spree as the previous entry and came with all the technology assets already owned by insurance.com.
Another significant purchase from QuinStreet, the third most expensive domain ever bought, is insurance.com for a whopping $35.6 million. It was purchased during the same 2010 spending spree as the previous entry and came with all the technology assets already owned by insurance.com.
Tourism has always been popular, but it has found a significant rejuvenation in the online world. The internet provides innumerable ways to promote and explore travelling opportunities, which is why it should come as no surprise to find a tourism domain in this list.
Vacationrentals.com was purchased for $35 million in 2009 by HomeAway. The reasons for the purchase, besides the obvious business interest, are a little more nefarious. The CEO of HomeAway, Brian Sharpies, essentially wanted to prevent his competitor Expedia from acquiring it and snapped it up before they had the chance.

This is a unique entry to the list, given that this domain caters exclusively to the wealthy. As the name suggests, privatejet.com provides chartered jet rentals and global business travel for high fliers.
It seems appropriate then that the 2012 sale of this domain is considered the most expensive sale of just a name, with no underlying assets to go with it. It was Nations Luxury Transportation, LLD, who paid the $30.1 million price.
This is the most recent sale on the list as the most expensive domain name sale of 2019. Voice.com was sold to Block.one and is another pure sale of just the domain name, with no underlying business behind it.
The $30 million price tag was facilitated by GoDaddy and is well worth the price despite no additional assets being included. Block.one is attempting to become Facebook's largest market competitor, and a stellar domain such as is this will surely help them on their way.
Another conquest of the QuinStreet spending spree of 2009 is possibly one of the most premium domain names ever bought. Along with other gems such as developer.com, webopedia.com and internetnews.com, QuinStreet has quite the collection.
The almost too-good-to-be-true domain name of internet.com was purchased for $18 million in a cash transaction from WebMediaBrands. You may wonder why anyone would give up such a name, but there's little use in having a great name if your bottom line can't support it at the end of the day.
This is another unique domain name on the list, being the only URL with numbers in it to reach the top ten. The initial owner of the domain was Vodafone, which makes sense given that the telecommunications organisation once created a phone of the same name.
It was purchased in 2015 by Zhou Hongyi, who decided to form a new brand that would house all of their products, spending $17 million to acquire the name.
While numbers based domain names aren't as popular in the west, for Hongyi, it was a prudent move, given that they were focused more on the Chinese market. Shorter domains and numbers are more prevalent in the east, given that numbers often carry cultural significance.
As you might have guessed by now, QuinStreet has swept the board when it comes to the most expensive domain names. Their busy and costly 2009 season have snagged 4 out of the top 10 most expensive names on the web. Insure.com was initially sold in 2001 for $1.6 million, going for ten times as much in 2009.
The Most Expensive Domain Names From the Past 5 Years
The past half a decade has seen a rapid increase in the price of domains, and the main reason for this is the growth of cryptocurrency businesses. The voice.com purchase mentioned in the list above was made by one of these cryptocurrency companies. The block.one organisation is behind EOS.IO, which is a blockchain cryptocurrency EOS.
Another great champion of the cryptocurrency market is Elon Musk, whose auto services company Tesla initially operated under the teslamotors.com domain.
It wasn't until 2018 that they managed to purchase the exclusive tesla.com domain for $10 million.

Here is a list of the most expensive domain names purchased over the past 5 years: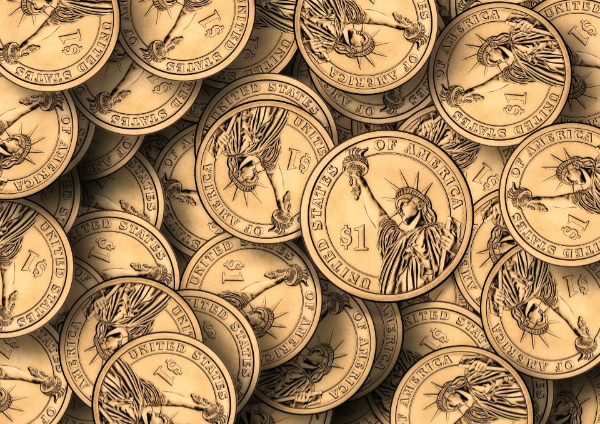 Voice.com - $29.9 million
Tesla.com - $10.8 million
Healthinsurance.com - $8.11 million
Hg.com - $3.75 million
Ice.com - $3.48 million
California.com - £2.99 million
Vivo.com - $2.08 million
Zoom.com - $1.99 million
ETH.com - $1.99 million
Freedom.com - $1.99 million
A couple of the key purchases here include the ETH.com domain, which, for those who are keen on their crypto, relates to the Ethereum cryptocurrency, selling in 2017 for close to $2 million.
Another familiar name is Zoom.com, which during the Covid-19 pandemic saw a massive rise in popularity as a video conferencing platform operating across the globe. Zoom estimates that it has received over 2 billion visits per month since 2018, meaning its expensive domain purchase was well worth the money.
---
Are you ready to buy a domain name?
Contact our domain name specialists today to discuss the purchase of your next domain name.