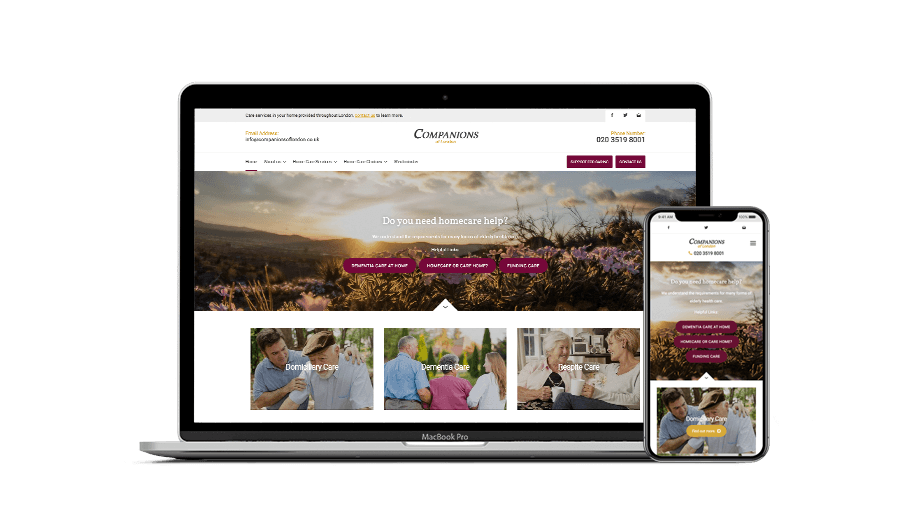 Supporting all user experiences
Websites for all devices
We build beautiful websites that work across every platform. Our design and development time is focused on making every user experience a great one. The latest search engine recommendations are covered as standard down to the coding, the content and the presentation.
Easy website editing
Drag and drop editor
Don't worry about not being a website designer or having any coding knowledge - our content management system takes care of the hard work for you. Choose from 400+ content snippets and start creating/updating your website content.

All websites hosted by Easy Domains use Cloudflare's Global Content Delivery Network (CDN). This helps us to maximise your website security and deliver fast performance.
Keep your data protected
Secure website encryption
Security is our primary concern. We have long welcomed Google's push for a more secure internet. Which is why we've been hard at work demonstrating the benefits of HTTPS encryption to our clients. HTTPS delivers significant performance improvements and is a major website ranking factor.
Upload on the go
Introducing Mobile Projects
Mobile Projects is the latest addition to our product range. Add content to your website quick and easy to help you keep your clients up-to-date with your latest work.
Take a few pictures, enter a title and a description, select your images and create your project!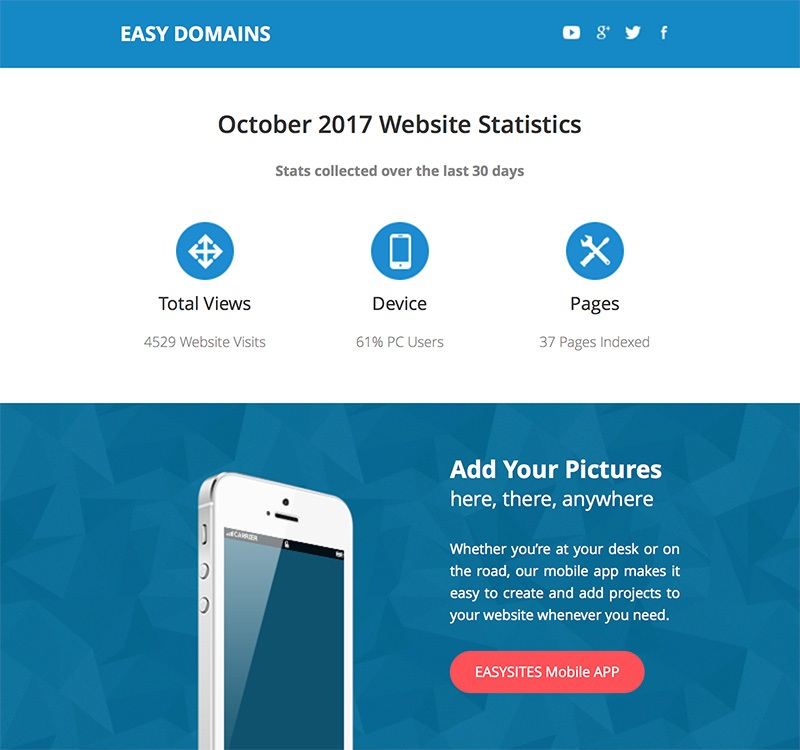 Keeping you informed
Monthly stats email
Gain greater insight into your website performance. We send out a brief summary of how your website has been performing over the last 30 days. Your summary includes your incoming traffic, device type and a brief insight into what's new with Easy Domains.
For a more detailed breakdown of your statistics, you can login to your Easy Sites account.
Your Account
Transform your online presence
Need an estimate for your project?