New Top Level Domains
Posted by:
Paul Marren
Tags:
Top Level Domains, TLD, Domain Names,
Posted date:
07-02-2014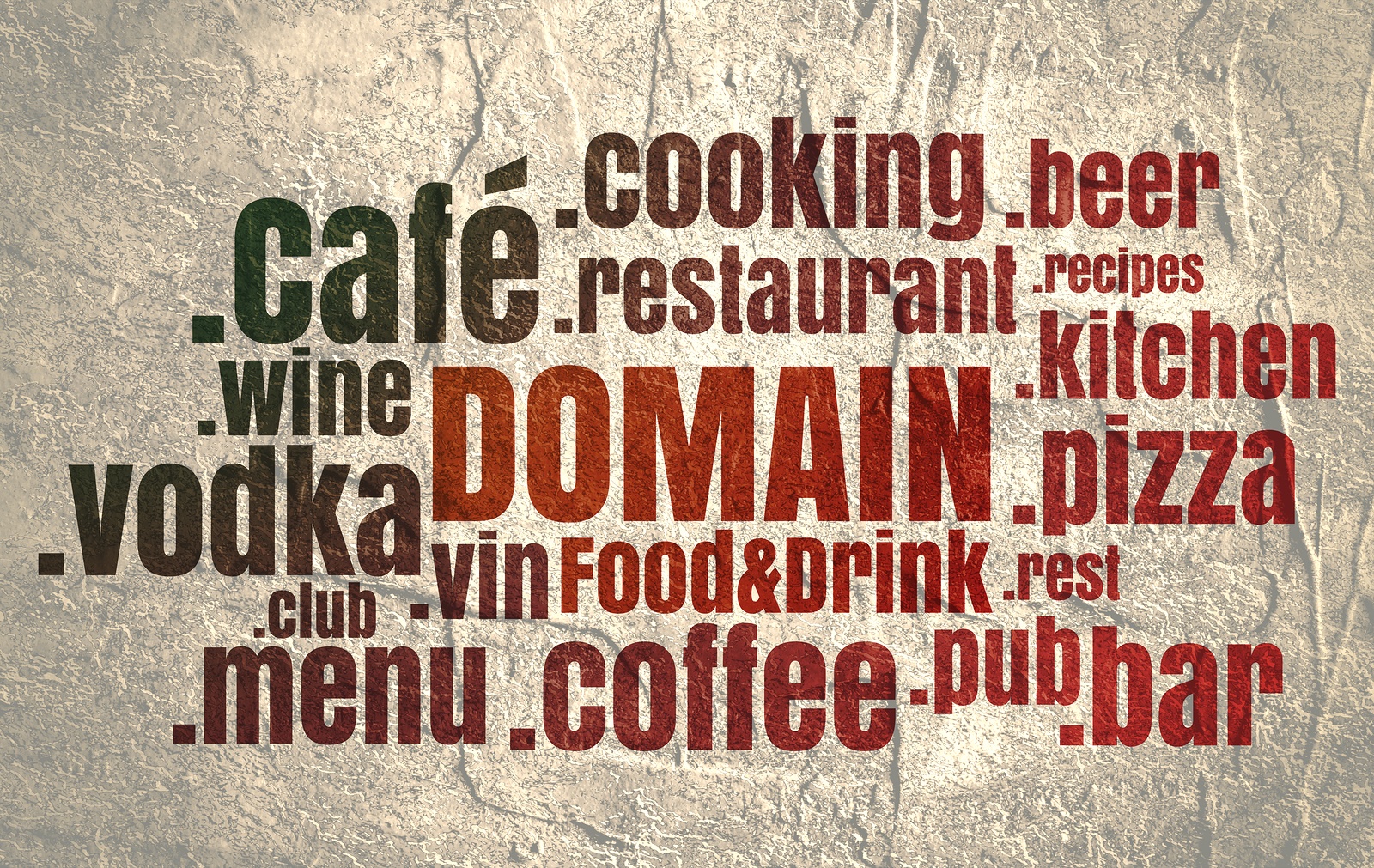 Get your New Top Level Domain (TLD) from Easy Domains
There has been a lot of excitement over recent months when it was announced by ICANN that over 1,000 new Top Level Domain name suffixes will become available for online businesses to use as a replacement for one of the standard 22 TLDs which have been previously in use.
Easy Domains is happy to share the news that the first dozen or so Top Level Domains are now available for purchase and that many more will become accessible throughout the year to help your website become even more distinctive amongst the competition.
The following generic TDLs are available now for you to purchase as a suffix to your website domain:
.guru
.clothing
.ventures
.singles
.bike
.plumbing
.holdings
.photography
.menu
.build
.uno
.cab
.camera
.directory
.land
.construction
.kitchen
.contractors
.today
.technology
Be sure to check if any of the available TLDs are appropriate to your website and ensure that you are first to register it for your business or organisation.
Easy Domains can help register your business with the perfect domain. Call us today on 01253 968004 to get your new TLD.
You should also be aware of the TLDs which will soon be launched throughout the year as one of these may better describe the activities of your website. Easy Domains have included a table below which shows the dates that the new TLDs are expected to be released.
What is a TLD?
A Top Level Domain (TLD) is used to associate your website with the identity of the domain owner by using the letters following the dot in the domain address. Until recently the main distinction between generic TDLs have been the geographical location of the domain owner (.co.uk) or whether the website is a commercial (.com) or educational (.edu) amongst others.
Before 2014 the total number of generic TLDs numbered only 22. When the hundreds of new generic TLDs are launched throughout this year, companies will have a much wider choice of TLDs which are much more specific to the services that they provide.
This more individual range of distinctions should help customers recognise what to expect from the content within the website and will also provide businesses and organisations with a more memorable domain name appropriate to their activities.
The Benefits of the new TLD Launch
Domain names have been pretty generic up until 2014. It has become common for a business to be represented by a very generic suffix such as .com, .co.uk, .net or .gov which do very little to describe the website that they represent or to remain meaningful or memorable to any potential visitors.
Of the 125 million domain names currently using the top 5 TLDs, 75% end in .com. This has left many businesses short of distinctive domain names that relate to their identities and potential visitors faced with a meaningless list of domains to try and decipher.
The planned launches of new, relevant TLDs will also include suffixes in non-Latin scripts for the first time including Chinese, Cyrillic and Arabic characters.
The potential of the new TLDs will simplify a substantial number of services into recognisable domains that will be easily communicated to and remembered by customers.
As an example of how a domain can become a lot easier to find and understand, consider the following:
Jerrysbikeshopkingsroad.co.uk
Now consider;
Jerrys.Bike
or
kingsroad.Bike
which will be easily distinguishable from;
kingsroad.clothing
or
Jerrys.Camera
What TLDs Will Become Available in 2014?
| | |
| --- | --- |
| TLD | Early Access (GA) |
| .VENTURES | January 29, 2014 |
| .SINGLES | January 29, 2014 |
| .BIKE | January 29, 2014 |
| .HOLDINGS | January 29, 2014 |
| .PLUMBING | January 29, 2014 |
| .GURU | January 29, 2014 |
| .CLOTHING | January 29, 2014 |
| .CAMERA | February 5, 2014 |
| .EQUIPMENT | February 5, 2014 |
| .ESTATE | February 5, 2014 |
| .GALLERY | February 5, 2014 |
| .GRAPHICS | February 5, 2014 |
| .LIGHTING | February 5, 2014 |
| .PHOTOGRAPHY | February 5, 2014 |
| .CONTRACTORS | February 12, 2014 |
| .LAND | February 12, 2014 |
| .TECHNOLOGY | February 12, 2014 |
| .CONSTRUCTION | February 12, 2014 |
| .DIRECTORY | February 12, 2014 |
| .KITCHEN | February 12, 2014 |
| .TODAY | February 12, 2014 |
| .DIAMONDS | February 19, 2014 |
| .ENTERPRISES | February 19, 2014 |
| .TIPS | February 19, 2014 |
| .VOYAGE | February 19, 2014 |
| .SHOES | February 26, 2014 |
| .CAREERS | February 26, 2014 |
| .PHOTOS | February 26, 2014 |
| .RECIPES | February 26, 2014 |
| .LIMO | March 5, 2014 |
| .DOMAINS | March 5, 2014 |
| .CAB | March 5, 2014 |
| .COMPANY | March 12, 2014 |
| .COMPUTER | March 12, 2014 |
| .CENTER | March 12, 2014 |
| .SYSTEMS | March 12, 2014 |
| .ACADEMY | March 12, 2014 |
| .MANAGEMENT | March 12, 2014 |
| .TRAINING | March 19, 2014 |
| .SOLUTIONS | March 19, 2014 |
| .SUPPORT | March 19, 2014 |
| .BUILDERS | March 19, 2014 |
| .EMAIL | March 19, 2014 |
| .EDUCATION | March 26, 2014 |
| .INSTITUTE | March 26, 2014 |
| .REPAIR | March 26, 2014 |
| .CAMP | March 26, 2014 |
| .GLASS | March 26, 2014 |
| .SOLAR | April 2, 2014 |
| .COFFEE | April 2, 2014 |
| .INTERNATIONAL | April 2, 2014 |
| .HOUSE | April 2, 2014 |
| .FLORIST | April 2, 2014 |
| .HOLIDAY | April 9, 2014 |
| .MARKETING | April 9, 2014 |
| .VIAJES | April 16, 2014 |
| .FARM | April 16, 2014 |
| .CODES | April 16, 2014 |
| .CHEAP | April 23, 2014 |
| .ZONE | April 23, 2014 |
| .AGENCY | April 23, 2014 |
| .BARGAINS | April 23, 2014 |
| .BOUTIQUE | April 23, 2014 |